For the small to medium enterprise (SME) Quocom tends to provide a more comprehensive service from planning right through to implementation. This is because smaller companies tend not to have many marketing functions already in place.

The awkward middle
Companies that want to grow typically face a dilemma over marketing investment. On the one hand, it seems like a lot of money and effort for uncertain benefits. On the other, there is no getting away from the fact that nearly all large companies invest in marketing, so you can't expect to grow larger without it.


It is a real problem, because there is a polarisation in role and management of marketing between large and small companies. Breaking out of the personal, sales-based, approaches of a small company and moving towards the point of enjoying the economies of scale enjoyed by large companies is difficult.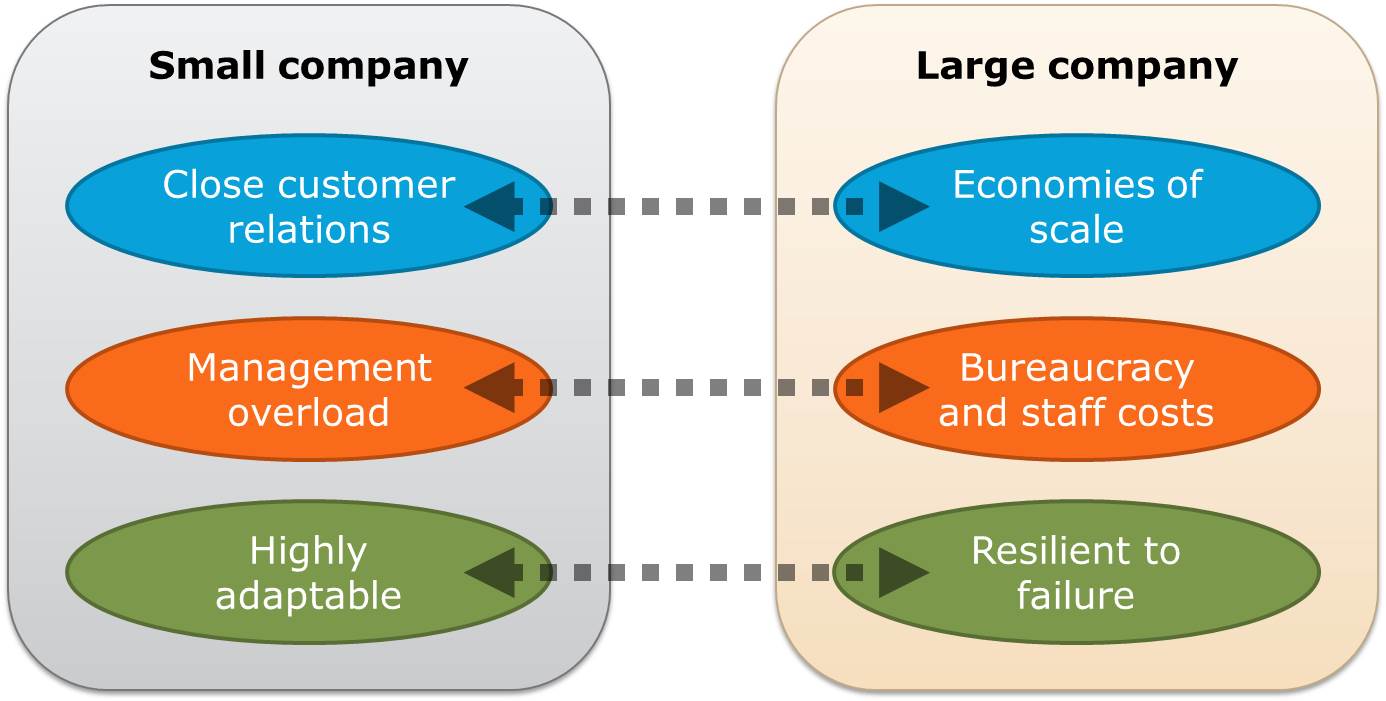 Companies have to traverse 'the awkward middle' and many don't make it. A common problem occurs when small companies who have experienced some growth then burden themselves with an in-house sales and marketing bureaucracy more suited to a company many times their size. Or, conversely, a small company with a great product loses the opportunity to grow by not fully utilising marketing. Quocom can help with all these issues with practical strategies that make best use of both internal and external resources.
Developing a cost effective filter
A good approach to giving a small company better marketing is by developing a filter process. This increases the reach to potential customers, at minimum cost, and progressively qualifies them until it becomes cost justified to provide them with a full sales service.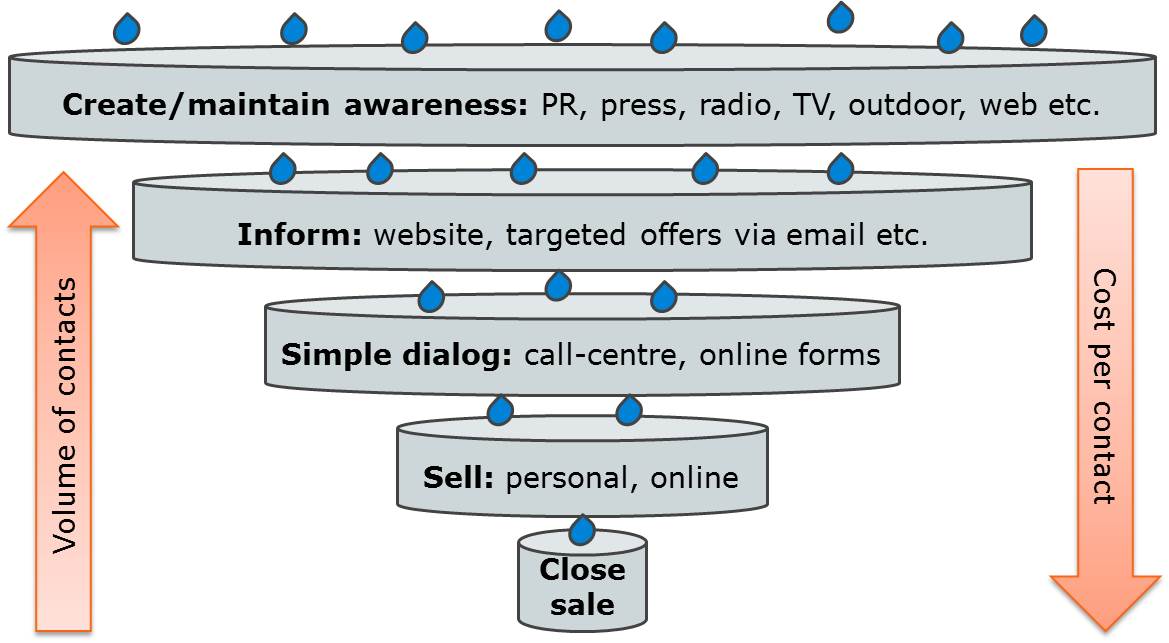 Focus on a business priority
In developing a strategy, such as the above filter process, it is best to focus it on a specific business priority. Mostly, these split into either sales growth or margin growth.

The business priority should determine the balance of investment in the different elements of marketing. These elements can be broadly broken down into three areas:

Brand management

- competing for sales in the market

Customer Relationship Management (CRM)

- maximising customer value

Market intelligence

- understanding the market and customers
Market intelligence is the key element whatever the business priority. A better understanding allows a business to better test alternative strategies and counteract competitive moves - although it is often a 'Cinderella' area for smaller companies as they often don't how to benefit from it.
Brand management should be the focus if the business priority is sales growth, and CRM the priority for margin growth.
Although the relationship between business priorities and marketing elements are fairly commonsense, they are actually backed up by academic studies [link to example].
Brand communication strategy
Quocom pulls together all the above issues within its brand development process.

The strategy process takes all the understanding of customers, the market and learning from past activities and works through to a fully costed and accountable programme.