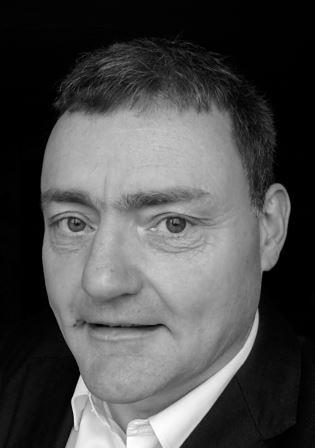 MD Bryn Bazzard answers the questions which people frequently ask about Quocom.

Before starting Quocom, Bryn was the Media and Strategic Planning Director for DDB in Singapore, and established what is now OgilvyOne's consultancy network across Asia-Pacific. He also worked in London for Ogilvy & Mather Dataconsult, and Telmar Communications.
He has a MSc in Computer Modelling from Birkbeck College - University of London, and a BSc(Hons) in Physics from the University of Sheffield.

Bryn on LinkedIn

The phrase stems from Quocom's commitment to branding (i.e. the articulation of a business's core values as being the key to building more profitable relationships). So what is Quocom's role in the process of better branding? We don't manage brands, or create or deliver communications. Think of competing brands as analogous to competing motor racing teams. What is essential to a racing team's success is the constant improvement of the vehicles' performance. This is done by improving the design and fitting better parts. Quocom fulfills the same role for brands. We don't 'drive' brands but we do provide the tools to help those who do to get the improved performance necessary to compete more successfully.

The business started in 1995 in London. It is an independent company with fewer than 10 employees.

They are typically business owners or senior decision makers from nearly any industry or type of marketing services agency. However, most of them have one thing in common: they are trying to fix a problem with a marketing strategy or fulfill a promise made to their client. So when we get involved, normally most of the budget has been spent and the customer is under pressure. That's why there are no customer testimonials on this site. We get lots of great feedback but they often relate to incidents that the customer would prefer not to have highlighted in public.
In an ideal world, Quocom would be engaged earlier in the process. All too often we successfully fix a problem for which we would have provided a better and cheaper solution from the outset. Unfortunately, it is the nature of selling both marketing communications and IT services to say that the product will solve all the problems and be easy to implement. If our customers had been made aware of the actual complexity of managing the different disciplines, then it would have made sense to them to include Quocom earlier in the process, as that would be the most cost-effective time to do so.

When Quocom starts working with a new client we strive to quickly quote fixed costs for defined deliverables. This minimises the amount of risk for the client and keeps budgets under control.
Quite often it has been possible to measure the extra revenue gained from Quocom's work. It has never been the case that cost of employing Quocom has been more than the resulting revenue gained (or costs saved), and usually the benefits are many times more than the cost. In other words, all the indications are that employing Quocom always delivers a net financial benefit.

Marketing is nearly impossible without communications and an agency is normally the best place to get them developed, so it makes sense for Marketers to focus in this area. However, the greatest gains in Marketing effectiveness don't come from varying the creative content of communications but from targeting the correct audience, at the right time, etc.
A well-known illustration of this comes from the early 1980s with Drayton Bird's table of factors effecting Direct Mail response.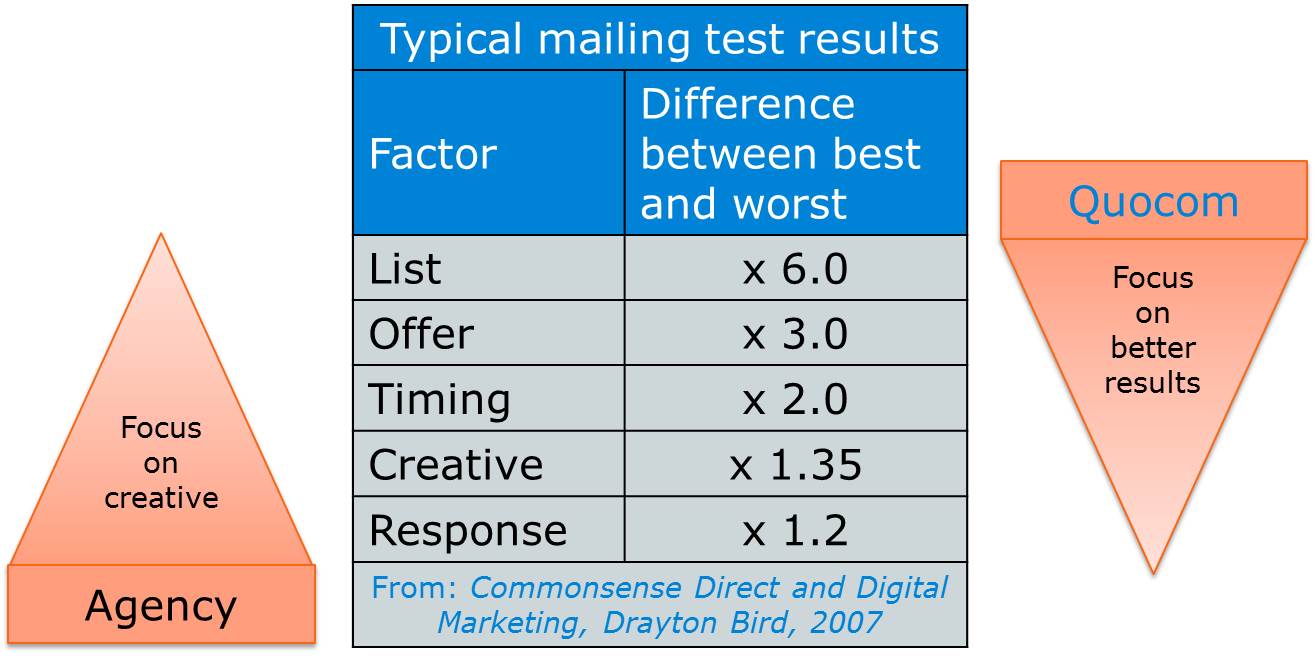 It shows that the areas focused on by agencies are not the main drivers of greater effectiveness, and thus business profit and growth. Quocom approaches the problem from the other end, focusing on the factors most likely to increase the financial benefit from Marketing. It's a complementary role. If you have an agency to produce better communications, and you want the maximum benefit from those communications, then Quocom is here to ensure you achieve that.

Quocom's solutions range from complete brand communication strategies to 'quick-fixes' within an ongoing programme.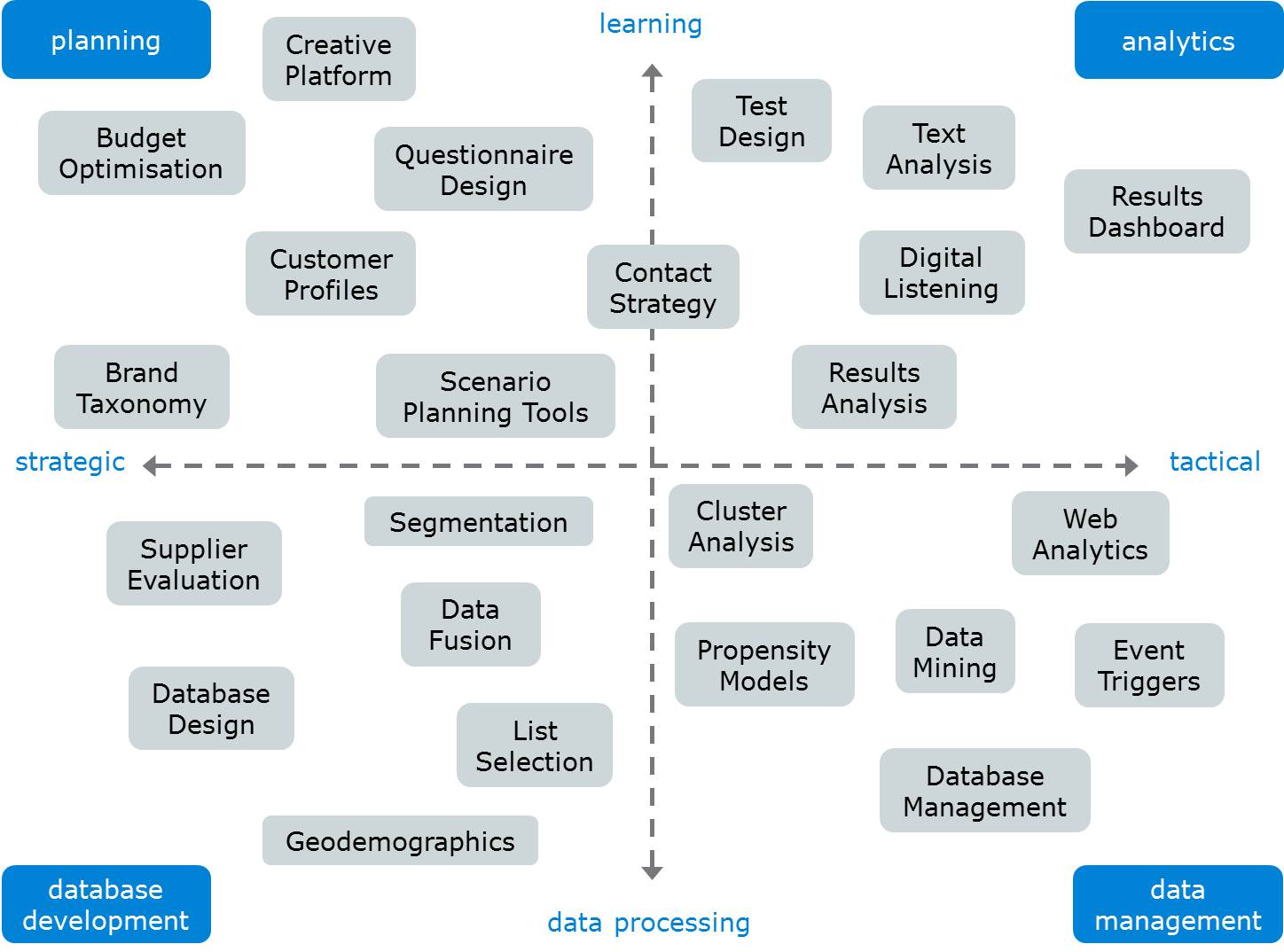 Historically, the statistical package SAS&reg has been the main tool. Now that text analysis, is becoming important the tools we use are constantly changing and we are having to develop more of our own. We also use R via Knime. Our own tools tend to be written in Excel, Java or C++.